Stage lighting plays a crucial role in captivating audiences and setting the mood for memorable experiences. It enhances the overall atmosphere and engagement of guests during specific events. Among the various stage lighting fixtures, moving head beam lights hold a powerful position due to their ability to concentrate light and create distinct light patterns and effects.
In today's diverse event landscape, the demand for Beam Moving Head is on the rise. However, choosing the right product can be challenging, given the multitude of options available in the market. This article aims to guide you through the process of measuring and comparing moving head beam lights effectively.
Key Factors to Consider When Selecting a Moving Head Beam Light
Brightness: The brightness of a beam light is fundamental. A high-quality beam light should produce vibrant and adjustable colors, ensuring suitable lighting effects for any scenario.
Fast Operation and Precise Positioning: Optimal beam lights offer fast and precise control over light direction and intensity. When evaluating a beam light, pay attention to its responsiveness and speed.
Stable Performance: A reliable beam light should deliver consistent performance, making it suitable for both indoor and outdoor events, regardless of the conditions.
Product Recommendations
MINI LUNAR: Light Sky introduces the MINI LUNAR Beam Stage Light featuring a powerful USHIO 300W lamp, capable of reaching an impressive 375,000Lux at a 10-meter distance. Its remarkable brightness makes it suitable for various applications, including nightclubs, live shows, weddings, and concerts.

Scope Beam: Responding to the growing interest in eco-friendly lighting, Light Sky presents the Scope Beam, an LED Moving Head Beam equipped with a 230W OSRAM white light LED module. With a color temperature of 7700K and a Lux output of 46,948 at 10 meters, this energy-efficient LED Moving Head Light delivers a bright and sharp beam, comparable to traditional discharge Moving Head Beams.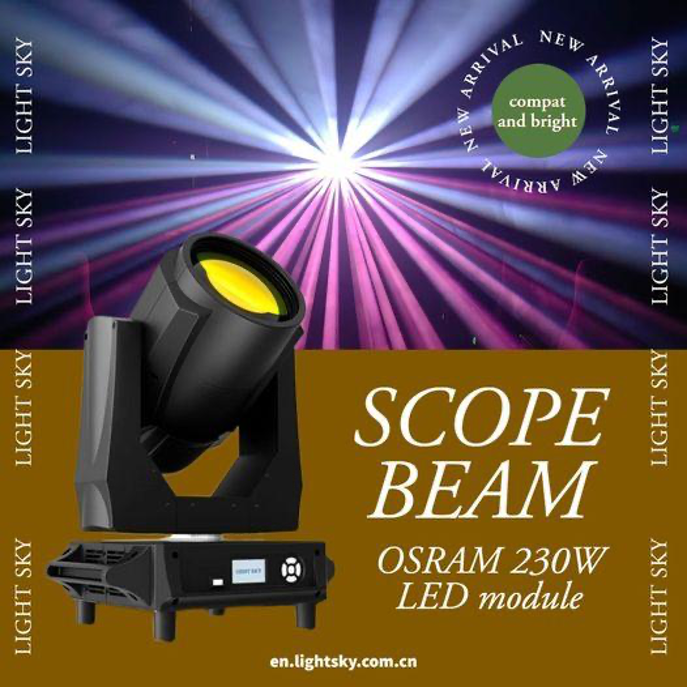 IP54 Moving Beam – Aquabeam 400LL: For outdoor shows, Light Sky offers the IP54 Moving Beam – Aquabeam 400LL. This outdoor moving head beam utilizes a USHIO 400W long-life lamp, combining energy efficiency with impressive lighting effects. With features like independent CMY color mixing and adjustable independent frost effect, it's a lightweight (27.5kg) and suitable option for outdoor events.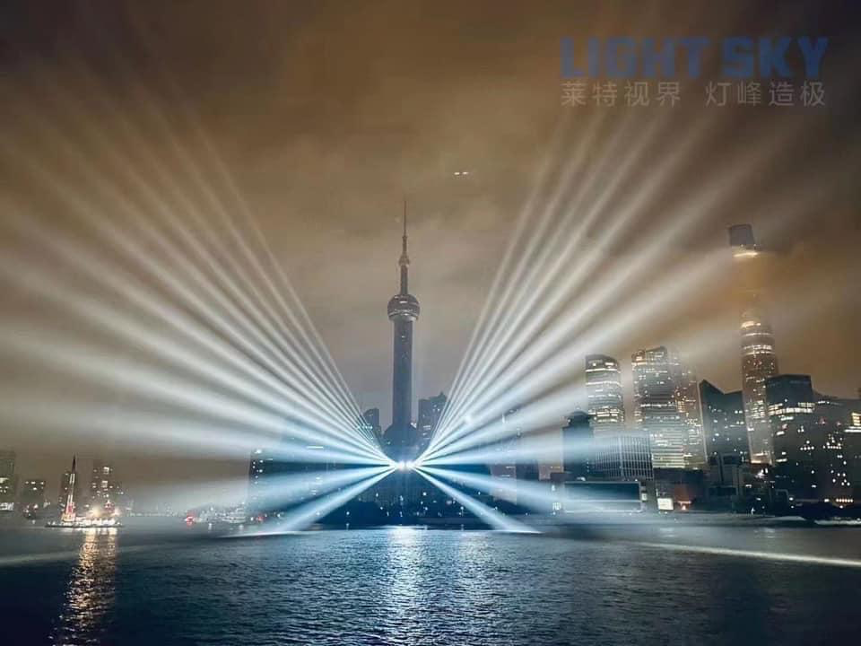 Conclusion
In summary, selecting the right moving head beam light is crucial for the success of any performance. Factors such as brightness, speed, precision, and stability must be considered when making a choice. Light Sky, a reputable player in the lighting industry, offers a diverse range of certified lights that exceed customer expectations. To learn more about Light Sky and its products, please visit their website.