Adobe's acquisition of Magento in 2018 sent shockwaves around the community. What were a creative tools company doing picking up an eCommerce platform? It wasn't all bad: Magento spent three years adrift in the hands of a private equity firm after being dropped by eBay, and users were tentatively optimistic to see it back in tech-adjacent hands. People couldn't agree on how happy they were, but everybody agreed, changes were coming.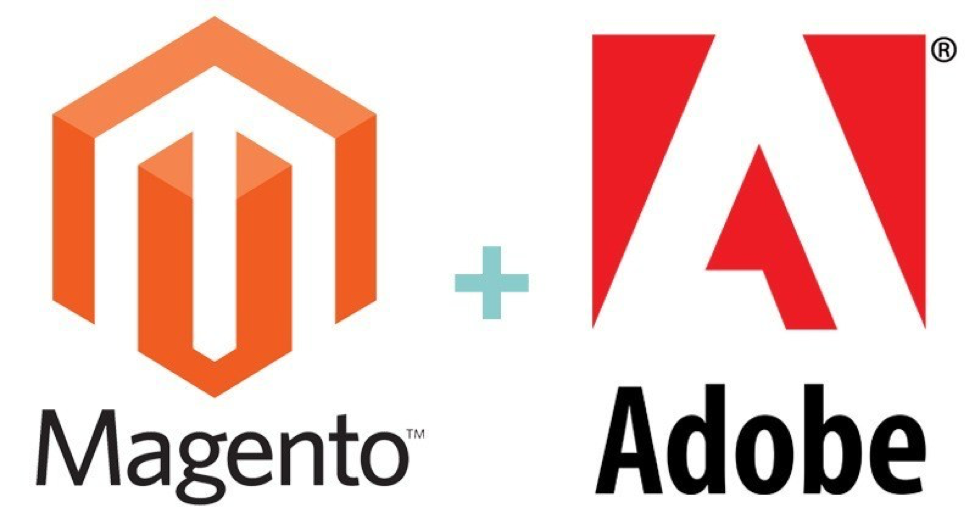 Now that we've had some time to adjust, what was the acquisition meant for Magento?
Really, it's hard to say. Adobe were a subdued presence at Imagine 2019—if they've got big changes planned, they're keeping them up their sleeve. They're continuing with the plan to 'sunset' Magento 1 by 2020, which means if you're considering migration, you should get on it soon. The biggest problem with staying with Magento 1 after its sunsetting is the lack of security updates. Magento Open Source is safer since it will still have some community support, but the Enterprise Edition is about to become a huge security liability. This wasn't on Adobe, though: it has been the plan for a long time and they're just carrying out the plan the old owners wanted from the company.
After saying Adobe weren't looking to rock the boat, they are working hard to integrate the Magento and Adobe clouds into the Adobe Commerce Cloud, a third variant of the Magento platform. It is:
1) Entirely cloud-based
2) Fully integrated with Adobe's Experience Cloud (formerly Adobe Marketing Cloud)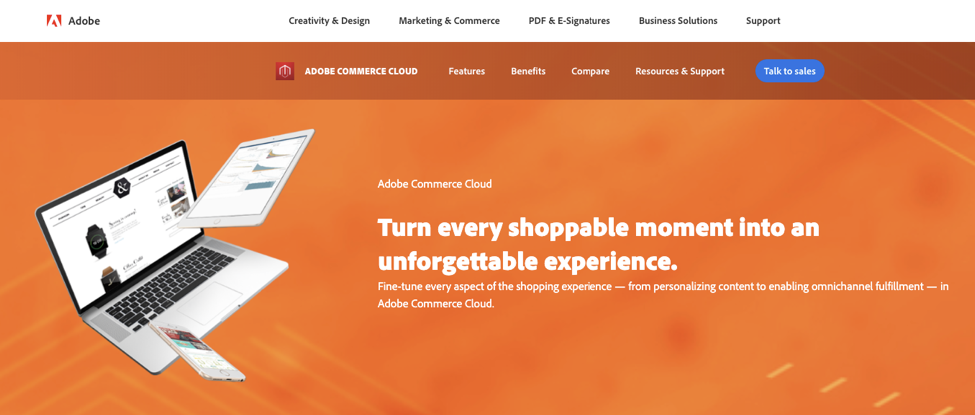 The Experience Cloud comes with the following tools:
Adobe Analytics: a solid set of data tools with 24/7 tech support. I'm not sure I'd go out of my way to get them over (the free) Google Analytics, but if they come in a bundle then it's nice to have them integrated with everything.
Adobe Audience Manager: tools for user profiling and segmentation, helping you to create and manage targeted ads.
Adobe Experience Manager: it's a CMS. It has some fun additional tools (digital asset management, enrolment and forms), but it's mostly a CMS.
Adobe Campaign: does what it says on the tin and helps you manage campaigns: Customer pathway analysis, email marketing tools, solid multi-channel support.
Adobe Advertising: a united demand-side platform and some great TV tools, but critically this includes Adobe Creative Suite integration so your designers and marketers have an easier time coordinating.
Adobe Target: user profiles and personalisation as well as (perhaps confusingly) your A/B and multivariate testing suite.
Adobe Commerce Cloud: what we're all here for.
Marketo Engage: another Adobe acquisition. Lead management and B2B marketing.
The cloud integration has a lot of promise (all those tools together in one easy-access location) but could cause problems. Magento has never been an easy platform to work with, and Magento 2—while it is significantly more powerful—is harder to run and install than Magento 1. Depending on the complexity of your store, a migration from 1→ 2 can be as much work as installing a whole new platform. You can't just hire a PHP expert any more: you need a team of full-time Magento developers like CodeClouds or DD.
Magento migrations can be difficult and expensive, and they're not something you can just book in the day beforehand. Ideally the developers have at least a year's knowledge in advance, though it's possible to do in 2-3 months if you're willing to pay for crunch. With that in mind, the 2020 sunset date seems significantly closer—if you started today and took the slow road, you'd slip in just under the wire.
Adobe hasn't done a lot yet, but they're infamous for raising prices and putting more locks and barriers around their software products. We can't say for certain whether they've got the same planned for Magento but it's not mad to assume that things are going to get even more difficult. I cannot overstate how important it is in 2019 that—if you want to run a Magento 2 storefront—you hire qualified magento developers on your side.
Magento Commerce Cloud has a lot of possibilities, but also a lot of risks. You're adding more moving parts to an already-complex system, but you're also getting a lot more tools. If you know what you're doing, it's incredibly powerful. If you don't, you're going to find yourself locked out.
Or, in short
Don't panic
Start looking at Magento 2
Strongly consider bringing on professional support
If you're interested in reading more about Magento development, check out this great article on managing developer productivity via Kinkarsaha.com.