Paying for college is one of the biggest challenges for American students. Oftentimes, students don't qualify for need-based scholarships because their household incomes make up the middle-income bracket. As a result, it becomes challenging for students to cover attendance costs at their preferred university.
Financing a college education is difficult for millions of students graduating from high school every year. According to the College Board, two-thirds of university students can only pay for their college tuition via financial aid. College funding comes in various forms, including private loans, federal loans, and sometimes scholarships.
Studies show that undergraduate students received a total of $62 billion grant aid in the 2007-08 academic year. The sources of this education aid include post-secondary institutions ($24 billion), federal loans ($22 billion), state programs ($8 billion), and private institutions ($8 billion). 52% of America's class of 2008 received some form of financial aid, averaging $4900 per student.
There are two kinds of scholarships: need-based and merit-based. Need-based scholarships take into account students' financial need. Merit-based scholarships, on the other hand, are the complete opposite.
What are Merit Scholarships?
Merit aid or scholarships are also called non-need-based aid. It's a grant awarded regardless of a student's financial need, and most people refer to it as a 'scholarship' instead of financial aid.
These grants recognize high-achieving students' academic merit using admission test scores, certification, andvarious other indicators. Many institutions reward scholarships based on talent, extracurricular portfolio, or a student's athletic performance.
In other words, the purpose of merit scholarships is to provide college funding to students with extraordinary credentials and exemplary academic performance.
The following factors play a crucial role in helping students achieve merit scholarships.
Academics:
Your high school GPA can go a long way in helping you receive an undergraduate merit scholarship. It's an indicator of your ability to withstand academic pressure and achieve exceptional results.
Test scores
All high school graduates must take the SAT or ACT for college acceptance. These standardized tests help students land a merit scholarship, especially when they have good grades.
Many US schools determine scholarship recipients through a combination of students' test scores and GPA.
Extracurricular Activities
Students' active involvement in music, theatre, sports, or any other extra-curricular activities make them good candidates for a merit-based scholarship.
Leadership Activities
Being a sports team captain, a director of a student-led society, or a team leader in any way can increase the likelihood of receiving merit aid.
Universities look for students with leadership skills who can make the most out of their education funding.
You can get involved in leadership activities by seeking assistance from organizations like the 4-H Centre that help students improve necessary skills and prepare them for opportunities.
Community Service
If you've been actively participating in volunteering in your community, you can qualify for merit scholarships, especially if you're a social science applicant. Grant providers look at students' community-minded characteristics to determine their eligibility for merit aid.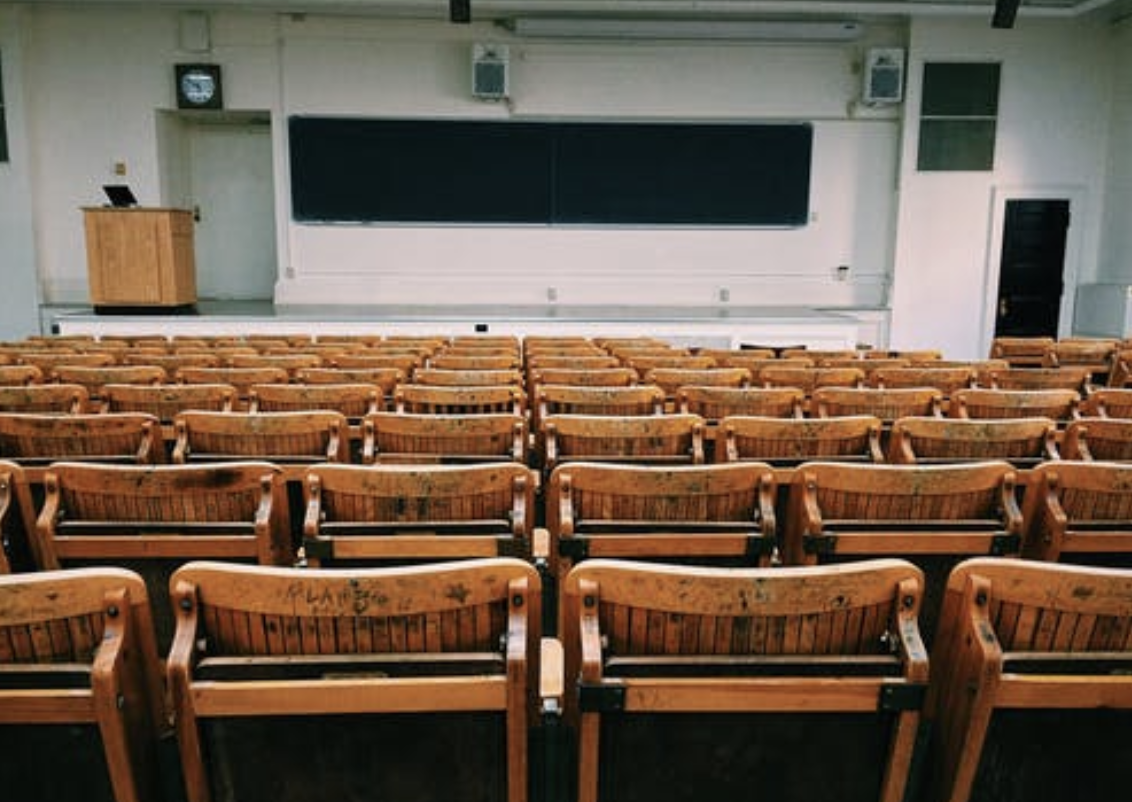 Different Types of Merit Scholarships
While different activities and achievements can help students qualify for merit aid, it's important that you're aware of the different merit scholarship categories. There are two kinds of merit scholarships: the ones provided by universities and private scholarships from external organizations.
Here are some common merit-based scholarships:
Tuition Discounting
Private colleges and universities provide tuition discounting scholarships to encouragestudentsto enroll in a university. The first-year tuition fee may be unaffordable and incredibly high for potential students; therefore, colleges allot tuition discounts via merit aid to lower first-year tuition costs.
The 2018 NACUBO Tuition Discounting Study surveyed 405 institutions, including private and non-profit universities, and reported a discount rate of more than 50% for first-year students.
While this merit aid award may seem generous and sometimes too good to be true, students must carefully go through the terms of such offers. The tuition discount is usually applicable for the first year of college and may not apply for the subsequent years.
National Merit Scholarships
The federal government offers National Merit scholarships. The National Merit Program in the US provides college funding to scholars based on their PSAT scores. Students must achieve the highest possible PSAT scores during their junior year of high school to receive funding.
There are three types of National Merit Scholarships one can qualify for.
1.          National Merit Scholarship Corporation (NMSC):
These are one-time scholarships in which approximately 7600 candidates receive $2500 awards.
2.          Corporate Sponsors:
Large-scale company donors award around 1000 students with these scholarships. Their terms vary from company to company, and the award price ranges between $500 to $10,000. Most companies offer such scholarships to their employees' children or students from their communities.
3.          College Sponsors:
University donors may also fund a student's higher education. College sponsors offer around 4000 scholarships for American students every year.
Automatic Merit Scholarship
Automatic merit scholarships are similar to national merit aid, except that it considers a student's GPA and academic achievements in addition to the PSAT scores.
The award size in automatic merit scholarships varies depending on the college you apply to. For instance, some schools determine scholarship recipients by taking into account their GPA and test scores. In contrast, many others require students to fill out and submit a separate scholarship application to the financial aid committee.
Utah State University, for instance, has a four-year automatic scholarship program that covers students' full tuition costs if they have a 3.8 or above GPA and 1560 SAT score. The university offers additional tuition discount packages with various combinations of test scores and grades for eligibility.
While this may seem like a nerve-wracking process for some students, the good news is that they don't necessarily have to undergo a competition to qualify for automatic scholarships. Many schools simply evaluate eligible students' achievements and select a few of them for the general admissions scholarship.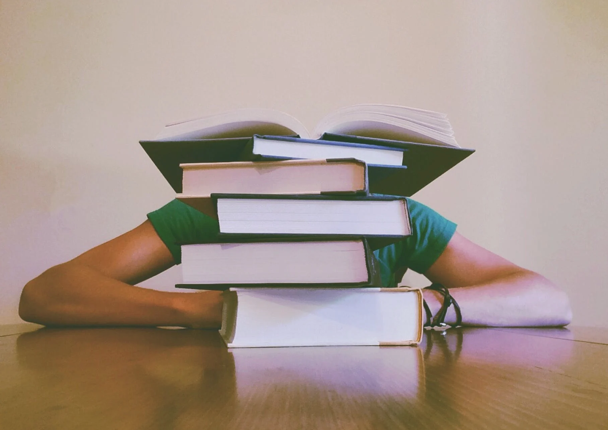 Performing Arts or Talent Scholarship
Many schools offer merit awards by assessing students' abilities in arts and other performance-based talents. Students that excel in sports, theatre, or drama, may qualify for the scholarship.
Students eager to join a university's dance team, show choir, or marching band may also receive performance stipends from their schools.
How To Qualify for a Merit Scholarship
Plan Early
Needless to say, to qualify for a merit scholarship, you need to work hard during high school. Keeping grades up throughout the four high school years indicates consistency and excellence, ultimately helping you land a merit scholarship.
Additionally, Your academic records and transcripts play a crucial role in determining your merit award size.
Prepare for High Scores
Standardized tests are highly competitive. However, many schools consider the scores of these tests to determine merit aid recipients. Therefore, it's best to prepare early during your high school years by taking ACT or SAT tuitions from collaborative classes or a private tutor.
Work Hard on Your Application
College applications must represent your identity and showcase your willingness to qualify for a merit-based scholarship.
Start the application process by jotting down a list of scholarships you're eligible for, and spend a generous amount of time on each application. Pay due attention to your personal statement and recommendation letters to increase your chances of receiving a scholarship.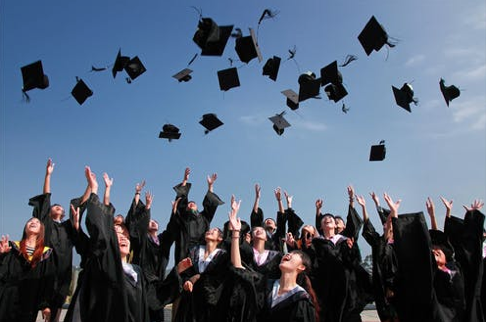 Receiving merit-based scholarships makes college funding a whole lot easier, paving the way to excel in school and career.
However, if you're unable to qualify for merit aid, you can always apply for the flexible private loans by ELFI Loan Finance. They provide low-interest rate loan options that don't affect students' credit score. Finance your college education safely and securely without paying an application fee. Get started today.