You work hard, and you deserve to treat yourself to some of the luxuries life has to offer. From fashion to beauty, indulging in a luxury gift for yourself is an integral part of self-care. Gone are the days of secretly wanting something and hoping your best friend or significant other picks up the hints you've been dropping. You are an independent, deserving woman who can treat herself. Here are five must-have luxury gifts to buy yourself this year.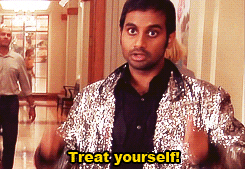 1. Seratopical Super Booster Serum with CBD
Sera Labs is a leader in the CBD industry and sells a full line of CBD products from supplements and oils to skincare and lip moisturizer. The Seratopical Super Booster Serum with CBD is an exclusive product of Sera Labs and utilizes a high concentration of antioxidants, peptides, CBD, and plant stem cells. The mixture creates a powerful anti-aging serum that will diminish age spots, discoloration, fine lines, wrinkles, and improves elasticity. It will make you look and feel younger while brightening your skin and bringing out your natural beauty. Your skincare is essential as you age, so splurging on the best available products is a necessary part of self-care. Sera Labs sells other skincare products that can become a central part of your daily routine.
2. Vintage Travel Set
Louis Vuitton makes the perfect travel set for the woman on the go. If you enjoy traveling, you need to pamper yourself with the matching neck pillow, eye mask, and pouch travel set. They come in the vintage brown monogram print in soft canvas. This gift set is perfect for long flights, train trips, or car rides. There is no reason to sit in discomfort while traveling, and Louis Vuitton has you covered.
3. QuietComfort Wireless Over-Ear Headphones
Bose is known for making high-quality noise-canceling headphones. The QuietComfort 35 wireless over-ear headphones are soft and comfortable, making them enjoyable to wear for extended periods. In colors including pale rose gold and brushed chrome, they are styling with any outfit and feminine while still functional. You can listen to your favorite music, books, or podcasts without the distractions of everyday life. These are perfect for working out, working remotely, or commutes on public transportation.
4. Agape Diamond Earrings
Agape is a leader in high-quality lab created diamonds. Their lab diamonds show the same optical characteristics of natural diamonds and can be shaped in the same cuts. They are a superior alternative because they have the same clarity, color, and carat size. You can indulge in a pair of beautiful Agape diamond earrings and spend a fraction of what you would on comparable natural diamond earrings. You can also choose from colored agape diamond earrings to match a wide range of outfits. At an affordable price, you can indulge in multiple pairs. Agape also sells a broader range of rings, bracelets, and necklaces, displaying a variety of different cuts and sizes.
5. Vanina Evening Bag
Vanina sells an inflorescence gold-tone and hammered-satin tote that is elegant and fashionable. In completely gold-tones and soft daisies, it will complement any evening outfit. Each bag sold by Vanina has a swing tag, the artisan, and the creator of the bag signed. The hammered-satin flowers on this bag are made from the fabric off-cuts, making it eco-friendly. Being handmade, each bag is unique. These evening bags are statement pieces that will draw attention and envy from those around you. Each bag is different but equally memorable.